'Poison Papers' Transcripts How the EPA Colluded With Chemical Industry
The Poison Papers are a 20,000 document trove of industry and regulatory papers collected primarily by Carol Van Strum and other environmental activists, obtained through legal discovery in lawsuits against Dow, Monsanto, the Environmental Protection Agency, the U.S. Forest Service, the Air Force, and many more. Van Strum moved to Oregon in 1974 when she bought a house in the Siuslaw National Forest, but realized shortly after buying her house that the Forest Service was spraying her area with an herbicide called 2,4,5-T.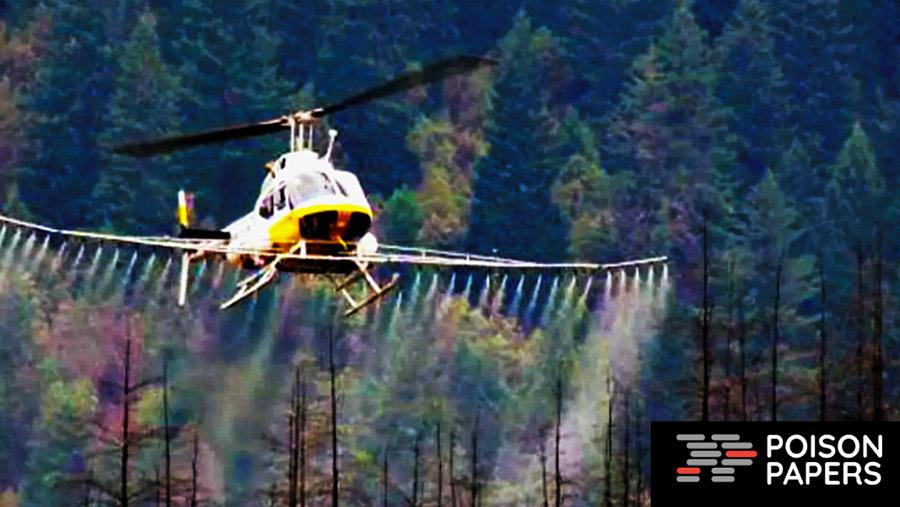 In 1978, the EPA, "faced with evidence of rampant fraud over chemical safety testing at the largest independent lab in the country," had a secret meeting with the chemical industry. A newly-revealed transcript (from Van Strum's old barn in Oregon) of that meeting shows how EPA endangered the public by covering up this scandal to protect chemicals that are still on the market today.
This is the first story based on the Poison Papers, a project of Independent Science News and the Center for Media and Democracy. Another story published by the Intercept here.
Wheat Gluten of Heirloom Varieties Might Be OK
In recent years, the root of many health problems has been chalked up to the consumption of wheat gluten. There has been a ton of talk and well-noted publications (including an interesting and informative movie or two) concerning the dark side to eating wheat, but I'm still not convinced that it's wheat which is the problem.
The famous cardiologist who wrote the book that started it all, says it's got to do with blood sugar… Well, it's no doubt that the wheat people are eating is spiking their blood sugar levels because so many products have added sugar! Try making your own bread (or try my recipe for seitan!) from scratch using Organic, heirloom ingredients and experience for yourself the difference of real food rather than over-processed products that now are the norm of our industrialized food system.
NAFTA's 'Broken Promises' – What Will Trump Do to Fix It?
During the 2016 presidential campaign, Trump called NAFTA, "the worst trade deal in the history of the world." Mostly, he criticized the treaty for how it affected manufacturing jobs, not so much its role in our agricultural economy.
"From tomato growers in Florida to cattle ranchers in Montana, some farmers bruised by NAFTA think it has favored agribusiness over small-scale farms, lowered environmental standards and made it harder to compete against cheaper imports. Now that the White House is scheduled to revise the treaty in talks slated to start on Aug. 16, the question for many of these disgruntled farmers is whether President Trump will remember them at the negotiating table." – NPR, Food for Thought article
Secretary of Ag, Sonny Perdue, says most likely farm labor shortages in dairy, vegetable and fruit farms will not be addressed in these upcoming talks.
Bhavani Jaroff is a Natural Foods Chef, Educator, Radio Host, and Food Activist. She has over thirty years experience cooking healthy, fresh organic food. Read More