The River Fund Food Pantry is Having a Coat Drive: Donate To Help Others in Need.
The River Fund Food Pantry is the non-profit organization I partner with for my Thanksgiving and Christmas cooking events and coat drives. Well… they are still in need of coats, and with this freezing weather, the thought of someone without a coat is painful. If you have an extra coat, please come down and donate it and have a drink on them!
When: January 18, 2018
Where:
SIXTY SOHO
•
60 THOMPSON ST.
•
MANHATTAN
•
7 TO 10 PM
•
What:
BRING A COAT TO DONATE
•
HAVE A DRINK ON THEM
•
Tell Governor Cuomo "NO" to a Fracked Gas Power Plant in Downtown Albany: Call NOW Please!
SHARE (Sheridan Hollow Alliance for Renewable Energy)is asking all New York residents to call Governor Cuomo at 877-235-6537 and urge him to abandon his plans for a fracked gas power plant in Albany, and move New York State towards 100% Renewable Energy.
You can also sign the petition
HERE.
Oppose the Withdrawal of Organic Livestock and Poultry Practices!
"Big Ag and the Trump administration are attacking organic farming. In an outrageous assault on organic agriculture, Trump's USDA is moving fast to kill protections for livestock on organic farms. This is the biggest attack on organic agriculture in almost twenty years." -Friends of the Earth (FOE)
You only have until January 17th to speak up!
Tell the USDA you OPPOSE the withdrawal of the Organic Livestock and Poultry Practices rule!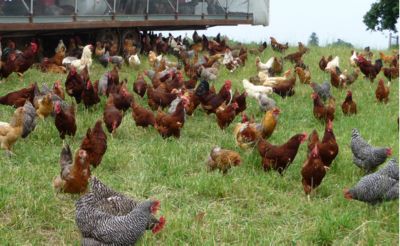 'The organic livestock rule provides animals on organic farms access to real outdoor space, ample space to move around, and protection from unnecessary physical alterations. Most organic farmers already meet these standards. The rule would ensure that everyone using the organic label lives up to the humane conditions that consumers expect from organic. The rule is overwhelmingly supported by organic farmers, consumers, and animal advocates." -Friends of the Earth (FOE)
Can You Help FOE (Friends of the Earth) Stop Monsanto From Using Bee-Killing Pesticides on our Lands???
About 300 million pounds of Roundup® are used each year. That's almost a pound of pesticides for every American – and represents a 900% increase from just 20 years ago! Over the same period of time, monarch butterfly populations have fallen by nearly 90%. That's no coincidence: Glyphosate is toxic to humans and pollinators alike, and it's putting our food system in jeopardy. But rather than protecting our health and our environment, the EPA is caving to Big Ag.
Friends of the Earth is fighting back against Monsanto and its dangerous chemicals. We're calling on the EPA to put our planet first and revoke Monsanto's license for glyphosate. But we won't win unless members like you stand with us. We need to hear where 35,000 people stand before midnight tomorrow.
Take the one-question survey here!
11 Toxic Household Items You Should Throw Away NOW
"Exposure to toxic chemicals from seemingly innocent household items like plastic containers, certain perfumes, and cosmetics have all shown evidence proving their role in the increase in number and severity of autoimmune diseases in adults and children. What affects one person may not affect another in the same way and it is impossible to totally avoid exposure to toxins. However, there are actions you can take now to eliminate increased chances of developing disease or illness. Here are 11 toxic household items you should throw away now." – Health Guide.com
Find the list here.
Bhavani Jaroff is a Natural Foods Chef, Educator, Radio Host, and Food Activist. She has over thirty years experience cooking healthy, fresh organic food. Read More